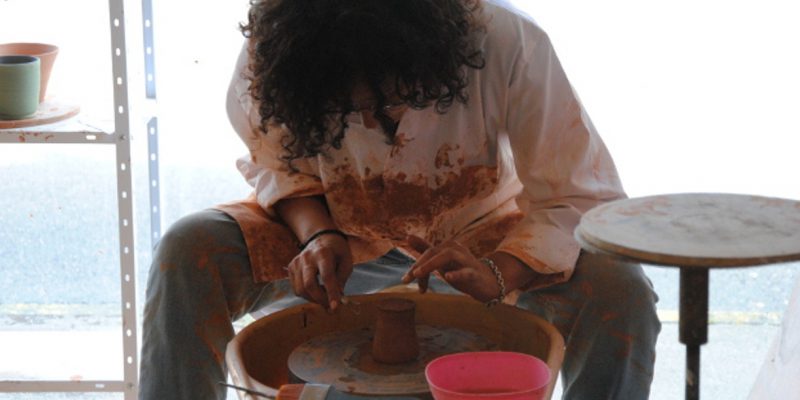 During the weekly classes, you will practice a range of techniques like throwing, hand building or even Raku firing
Monday evening 5 pm to 7.30 pm

Thursday evening 7 pm to 9.30 pm

Saturday morning 9.30 am to 12 am
Price: €360 per year for 20 classes (group of 5 to 6 people)
(Cost of firing: depending on the clay between 1 and 3€/kg of fired clay)
initiation to throwing clay : centering the clay, make it bigger. Learning the 8 basic forms. Starting with a weight of 500 g and progressive increase.
trimming part, fixing spout and handles.
initiation to hand building : coil building and slab building.
decoration of the pots with slip or oxides juices when the clay is still leather hard
glaze approach : their compositions, firing temperatures, the elaboration of a glaze.
Raku firing at the end of the year.