Design
It is only in the silence of my studio that my creation can take shape. Everyday functional ware that hold in the hand. Silent and message-transmitting statuettes. Porcelain ware or stoneware, sober, unique and sleek; discreet and poetic. Decorations of trees, colors in simple touches, photographic transfers. Nothing noisy. A small sketch done vaguely in a small circle notebook after a short night.
Exploration
Handmaking
Decoration
Firing
Sept Collections dessinées
Ces 7 collections sont toutes dessinées ou tirées de photos originales. Chaque collection a son histoire. La première à avoir émergé est la Collection Prunier issue d'un travail photographique. J'ai depuis toujours un appareil photo qui m'accompagne dans mes voyages, mes déplacements. Je compile des photos de souvenirs, de détails, de feuillage en fonction de mon obsession du moment. J'apelle ça de la matière en devenir. Et puis ça ressort, on ne sait pas trop comment mais au bon moment. J'ai continué ce travail avec des dessins d'insectes. Je trouve les ailes de la libellule fantastiques, très graphiques. Pour Les promeneurs, ce sont des petits croquis graphiques rapides que l'on grifonne quand on est au téléphone qui m'ont inspirée et emmenée dans tout un tas de petites histoires, de souvenirs. Pour les Chats, c'était l'idée de croquer des pauses comme seuls les chats peuvent prendre dans leurs longs moments de détente.
Et aussi, l'exotique, venue d'un continent lointain, l'Australie. Le voyage a toujours constitué une partie fondatrice de mon existence. Mes parents ont beaucoup voyagé et je ne suis rentrée en France qu'à l'âge de 10 ans pour repartir 2 à 3 mois tous les ans en Asie jusqu'à mes 25 ans. Ces voyages m'ont nourrie et véritablement constituée. En Australie, j'étais un peu déroutée. C'est un pays à la fois proche et lointain. Le mode de vie est très similaire au notre sauf qu'au lieu des cerfs dans les campagnes vous avez des kangourous, au lieu de moineaux dans les villes, vous avez des perroquets ! C'est très intrigant. C'est comme si vos lunettes avaient manqué de faire la mise au point. C'est en voyant ces panneaux signalant la présence de kangourous que j'ai eu l'envie de mettre en oeuvre cette collection en y mêlant notre cerf ou encore le passage piéton australien.
Et depuis 2 confinements sont passés par là. D'où ma collection Marguerite en hommage à ce printemps si particulier et la collection Envol née après une ballade en bord de mer juste avant le 2ième confinement histoire de prendre un grand bol d'air !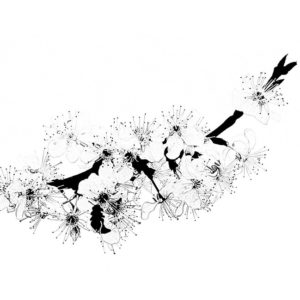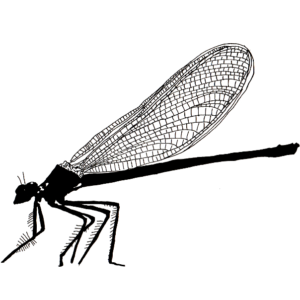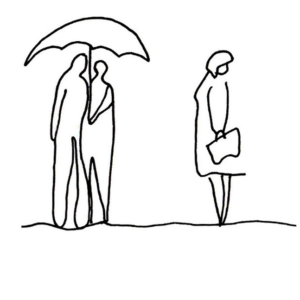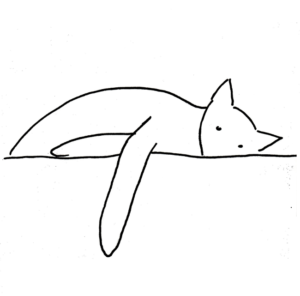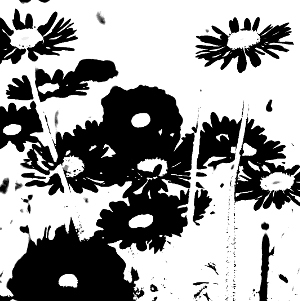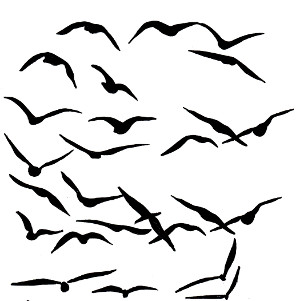 I recently expanded my color range from six to ten. I had to choose and I took them all. These colors are the result of a long work of weighing, firing, making choice. These are times where we must take the time. Every color resonates. Yellow mustard, for example, was the color of the first clay I throwned in my own studio. I was still depending on the Icf (Institut de Céramique Française) in a studio rented year-round and with the teachers wiling. A dream. At that time I used to throw mustard-colored earthenware. I loved its color when it was still a little raw, not quite dry, leather as we say. It could take the light in a wonderful way. When I was able to do that mustard color again, I was thrilled.
Amoureuse des couleurs, j'ai même développé cette collection Berlingot constituée d'un camayeu de couleur dans les tons rouges ou bleus posé sous formes de lignes ou librement caligraphiée. La collection Traces, aussi, est dans cette veine. J'aime l'idée du geste à la manière de Soulage.